Natural Scenery
Lake Michigan College Preparing To Bring Back Cross Country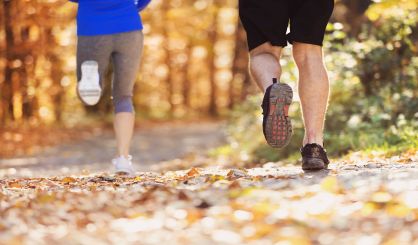 Lake Michigan College this week announced the return of cross country to its athletics programs. It's been more than 40 years since LMC had cross country, and Athletic Director Melissa Grau told WSJM News the talks about bringing it back started before COVID. LMC has plenty of trails for the athletes to run.
"We own quite a bit of property and it's beautiful nature and scenery, and so we're pretty excited to get some student athletes out here to run our course," Grau said.
With the announcement of Red Hawk cross country coming this week, Grau says they're aiming for a fully competitive program soon.
"The goal is to hire a coach shortly, and then we'll be up and running by the 2022 season. So by next fall, we'll have men's and women's teams in place to compete within the MCCAA."
Students who are interested in running for LMC can check the athletic department's website. Grau says they'll be competing with regional colleges including Southwestern Michigan College, which just brought back its own cross country program last year. In addition to cross country, LMC competes in baseball, softball, volleyball, men's and women's basketball, and men's and women's soccer.