Natural Scenery
What to watch and listen to through lockdown after lockdown, according to pop culture experts
Are you doom-scrolling?
Are you OK?
Are you over it?
If your answers to those questions are yes, no, yes — Stop Everything! we're here to help.
Nearly two years into a global pandemic — rolling lockdowns, remote learning, working from home, limited exercise and very little in-person contact with friends and loved ones — we're all feeling the pain.
Maybe some days it feels like your main source of excitement is scanning for exposure sites in your local area.
We're in the same position.
So in solidarity, and with the novelty of homemade sourdough long since past, we (Stop Everything! presenters Beverley Wang and Benjamin Law who are riding out lockdowns in Melbourne and Sydney respectively) are sharing a few things from our audio, social and screen feeds that have helped keep us alive in 2021.
If you need some nature
Living in the middle of a big city during lockdown means access to nature is limited. Your options: local park where gym junkies furiously grunt through modified exercises on benches; playgrounds with screaming children; and dog parks absolutely strewn with animal faeces. Not relaxing! So Back to Nature (ABC TV and iview) – which sees novelist Holly Ringland (The Lost Flowers of Alice Hart) and actor Aaron Pedersen (Mystery Road) trek through Australia's vast landscapes – is an absolute balm.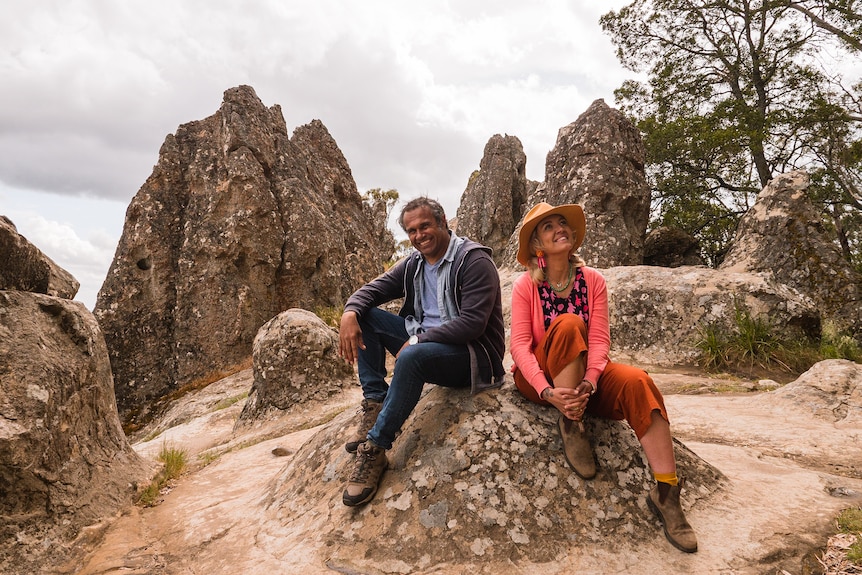 Think the sweet spot between ASMR (their hushed narration feels like a soft weighted blanket in winter) and slow TV, through all the places Australians can't visit right now – from Springbrook National Park on Yugambeh Country to down to North East Tasmania and tebrakunna country. BL
This long-form audio spinoff of RN's Off Track delivers on its name. These are beautifully mixed narration-free field recordings captured by Off Track presenter Ann Jones on her travels around Australia.
Each hour-plus long episode provides a soothing alternative to generic white noise audio tracks for work or bedtime. You may even want to play it while soaking in a hot bath!
There are time-stamped listening notes for each episode, so you can follow along and identify the birdsong and other sounds of nature recorded on location, from heavy rain in Wiluna, a town on the traditional lands of the Martu people in Western Australia, to lyrebirds in Gippsland on Gunaikurnai land in Victoria.
However you choose to listen, you'll feel like you've rinsed out your ears with the lush sounds of nature. BW
If you crave calm
This podcast specialises in calm, cozy, and dare I say, purposefully forgettable stories designed to lull you to sleep.
"Nothing much happens, you feel good and you fall asleep," is the tagline per creator Kathryn Nicolai, who writes and narrates all the stories set in the fictional village of Nothing Much.
The focus of each story is deeply mundane, yet comforting: shovelling snow and drinking hot chocolate; adopting a puppy; the morning routine of the village baker, and so on. Nicolai reads each story twice, the second time very slowly. The result feels like a blend of mindfulness meditation and ASMR, all while drifting off to sleep.
Nicolai is also a yoga and meditation teacher, and often begins episodes with a brief affirmation. My favourite is, "You have done enough for today," because yes dammit, I have! BW
When I want to watch television without actually watching television, Escape to the Country (Binge) is my thing.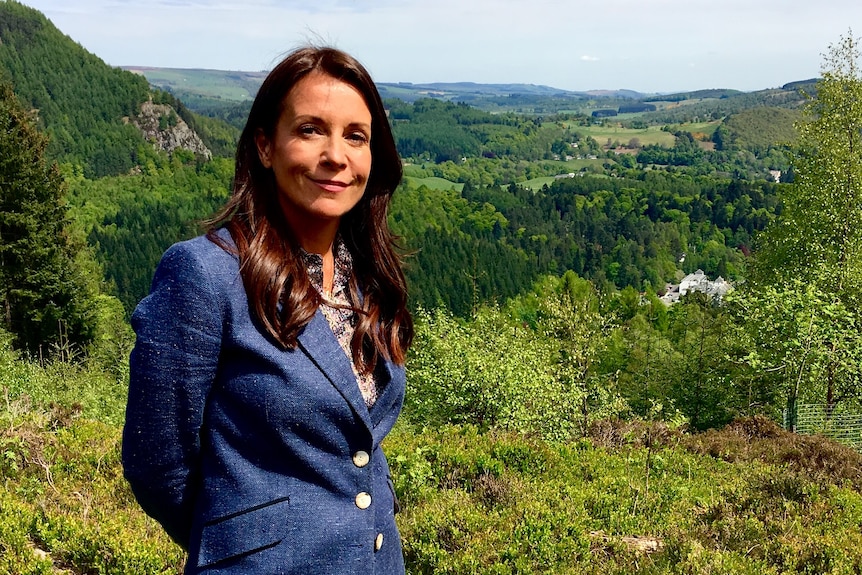 Featuring tranquil scenery, period homes galore and the quietly quirky idiosyncrasies of its British house hunters, Escape to the Country verges on ethnography for people like me, who have extremely minimal knowledge of the British countryside and the ways of its people.
It's mild and pleasantly formulaic, and unlike its ABC spinoff, operates at such a remove that it allows you to indulge in the universal pastime of being a property stickybeak without engaging in the stressful reality of the overheated Australian property market. BW
If you're hungry
This ridiculously cleverly-titled ABC TV series sees comedian, journalist and pun-menace Jennifer Wong explore why every Australian regional town has an excellent Chinese restaurant, as she interviews the people behind each joint.
Stories of being the only Chinese kids in a very white town, and one regional Chinese restaurant that survived catastrophic bushfires, hit especially hard.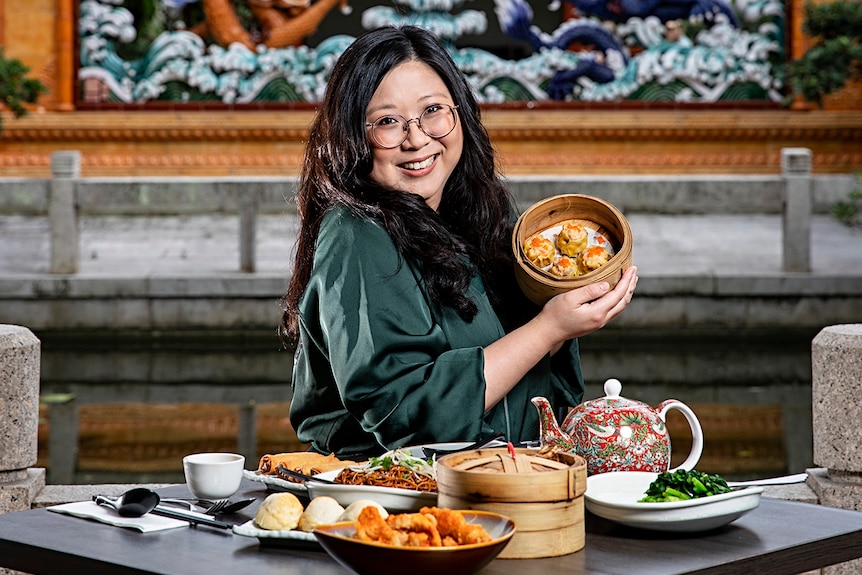 Culinary secrets to Australian Cantonese classics (think: honey chicken; sweet and sour pork; deep-fried ice cream) are on the table, but really, every episode will leave you calling your local Chinese takeaway instead. For this son of migrant restaurateurs, it also felt like a love letter to my family and childhood. Yes, I may have cried. BL
I love Korean food, cooking shows and charming, beautiful people, so I love Youn's Kitchen (Viki). This slow reality TV show, set in the picturesque Canary Islands town of Garachico, follows a group of Korean TV and film stars tasked with running a pop-up restaurant.
This isn't a competitive elimination show, there is no prize at the end. It's simply four surprisingly down-to-earth celebrities with exemplary work ethics busting their butts while Tenerife locals and tourists express wholesome wonder and appreciation of traditional Korean flavours.
The 'Youn' of Youn's Kitchen is Youn Yuh-jung, who made history earlier this year with her Academy Award win for Minari. Despite telling me in an interview "I'm a working woman, I don't cook," Youn spends most of the series in the restaurant's small kitchen, heroically turning out plate after plate of japchae, kalbi, kimchi pancakes and fried chicken.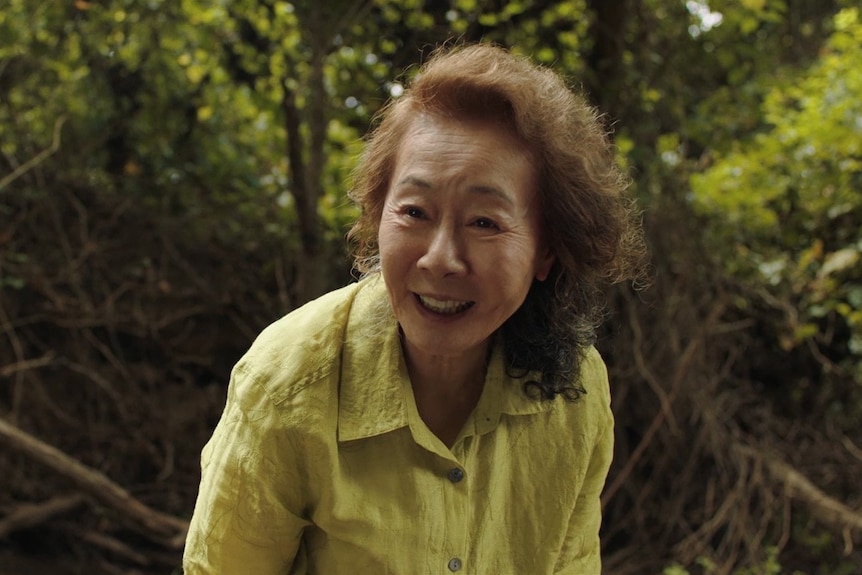 Those with an eye for male beauty will also appreciate cast member Park Seo Joon (Itaewon Class; Parasite), who radiates an inner luminescence reminiscent of a young and dewy Keanu Reeves. BW
The Emmy-nominated baking competition show Nailed It (Netflix) is brilliant family viewing, especially with young children. Host Nicole Byer and head judge Jacques Torres have a deeply endearing on-screen chemistry, and the amateur bakers' cake fails are second to none. BW
If you want to turn up the heat
Jessica and Oscar's steamy red carpet moment
Loading
If you're looking for something to remind you that blood still circulates in your veins, this short video of Scenes from a Marriage co-stars Oscar Isaac and Jessica Chastain posing for photographers on the red carpet at the Venice Film Festival will do the job. BW
If you're a sociopath – like me – you might have counter-intuitively found that reading and watching stories about other pandemics is strangely engaging ("Hey, it could be worse!").
If that's you, and you've already read the great pandemic novels like Leave the World Behind, World War Z and Station Eleven, then watch the South Korean zombie thriller series Kingdom (Netflix). Think: Game of Thrones' production values, mixed with Korean history…and add zombies.
It sounds mindless, but the final result – based on a hit graphic novel – is masterful, tense and very watchable. BL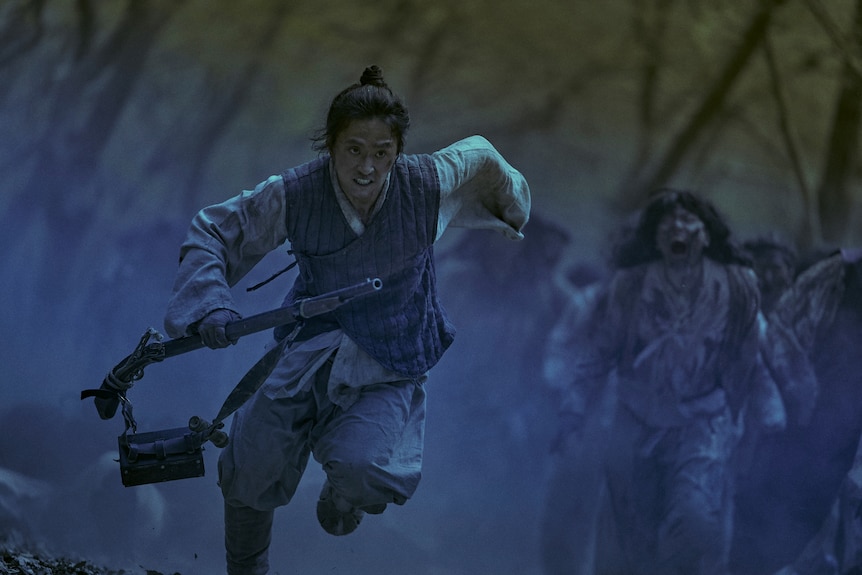 If you're after wholesome feels
For a reality competition show working a binary gimmick, the latest season of the Channel 9 show, hosted by Sophie Monk, serves up a surprisingly wholesome and transformational experience.
I literally did laugh and cry watching the teams of Beauties and Geeks compete in challenges and form unlikely, endearing bonds of friendship. Unlike earlier versions of the show, the Geeks' lack of romantic and sexual experience never becomes the punch line.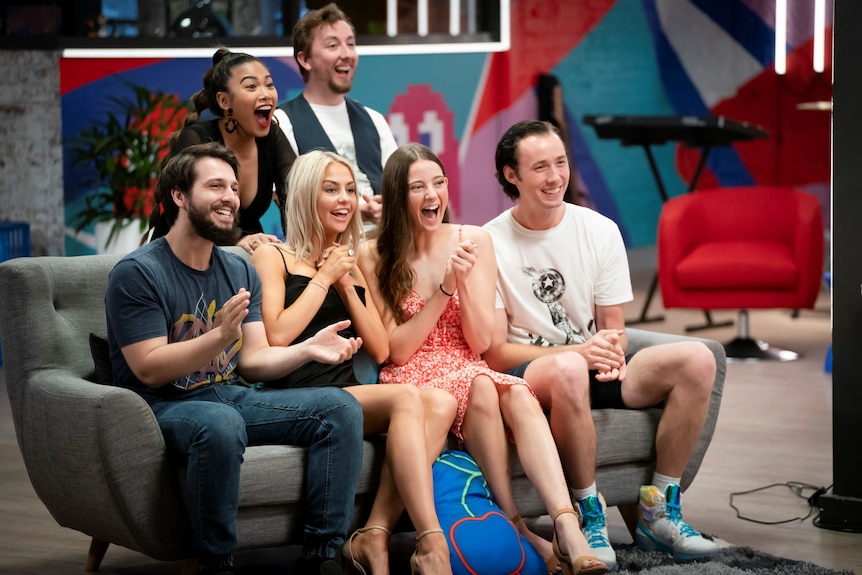 Overall, more friendships than romantic sparks are kindled over the course of the series. It's a welcome counterpoint to the toxic heterosexuality mined in shows like Married at First Sight. BW
It's rare any TV show gets the much-coveted 100% fresh rating on review aggregator Rotten Tomatoes. But this HBO comedy (available on Stan) is an irresistible, smart and cracking show, the centrepiece of which is Jean Smart's Emmy-winning performance.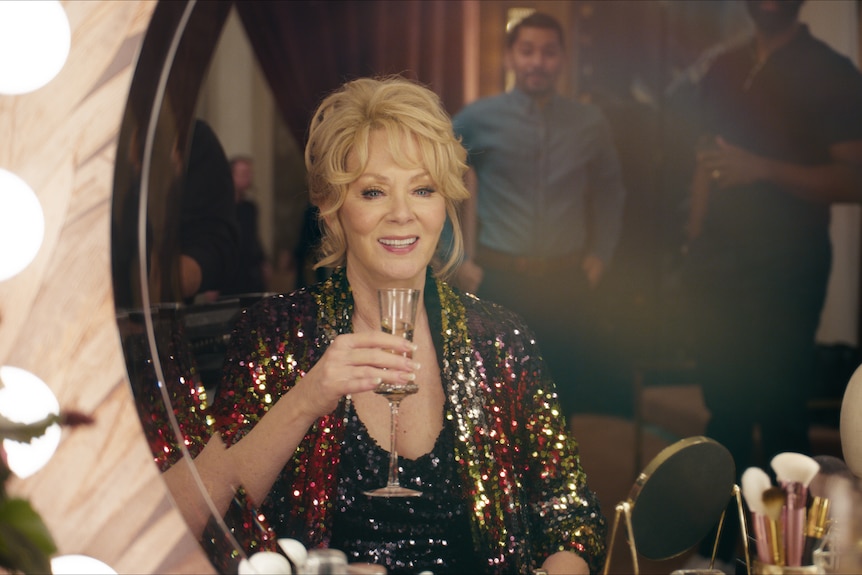 On the surface, it's two comedians – one zoomer; one boomer – forced to work with each other. But beyond that, there's depth in what this show has to say about ageism and sexism in the comedy industry.
Two more bonuses: its effortless, non-laboured queer representation; and a great side role for Meg Stalter, the actor, comedian and TikTok star who's left everyone saying, "Hi, gay!" BL